Dear Virtual friend,
Are you tired of waiting on God for a miracle that seems to take forever?
Maybe you've given up on the idea that things would never change.
Today, I'm going to share with you 5 powerful secrets on how to wait on God and get results.
We know that waiting on God isn't the easiest thing to do.
there are people you know who don't put in the same amount of work like you do
Yet, they have things happening for them at the snap of a finger.
Sometimes, you doubt if God truly loves you.
You might also be wondering, "Could God be punishing me for my past sins?"
These 5 ways that would help you wait on God without losing your cool.
LEARN HONOUR WHILE YOU WAIT ON GOD
There is no doubt that the one who blesses is greater than the one who is blessed.

Hebrews 7:7
Do you know that all failures in life can be traced to dishonour?
Dishonour to God, parents, authorities, pastors, people, and even ourselves as well.
Honour is our ability to discern and celebrate people's uniqueness.
For instance, an unmarried person who someday hopes to be married,
But constantly criticizes marriages or married people
Ignorantly, such a person has already sown seeds of delay and difficulty in his/her marriage
Whatever you constantly criticize, you can't have.
"Death and life are in the power of the tongue, And those who love it and indulge it will eat its fruit and bear the consequences of their words."

Proverbs 18:21 Amplified Bible
Hold up! God only operates based on His principles and not our feelings.
A husband who mistreats his wife would also have his prayers hindered. That is the principle of God's word. ??
"Life is governed by principles and not by miracles"

Rev Funke Adejumo
You probably might be in a difficult relationship with your parents
And you've made up your mind to never see them or become like them.
Dishonouring your parents can hinder your prayers and shorten your lifespan
"Honour your father and mother. Then you will live a long, full life in the land the LORD your God is giving you.

Exodus 20:12
Did you know?
God expects us to still honour our parents no matter how messed up they are?
Have you thought ? about the number of times we've messed up yet God forgave us.
Most of the time, because of our inability to forgive,
We end up repeating the same behaviour or generational patterns we are trying to avoid.
Remember,
Vashti lost her crown due to dishonor.
Saul lost his throne because He dishonored God
Absalom lost his life because he dishonored King David
BE PATIENT AS YOU WAIT ON GOD
Patience is not just a virtue but one of the fruits of the spirit. Impatience is seductive and deceiving.
Impatience tells you "I want it NOW!"
"I can't wait, why the delay?"
"The proof of good content is going viral."??
But that's a trick because if everything we ever want all happens at the same time, we might lose our minds.
Just imagine juggling 50+balls at the same time on a spot.?‍♀️?‍♀️
"Every blessing comes with a responsibility"

Hannah Udobia
When we go to God with our requests, we shouldn't impose on Him when and how we want it done.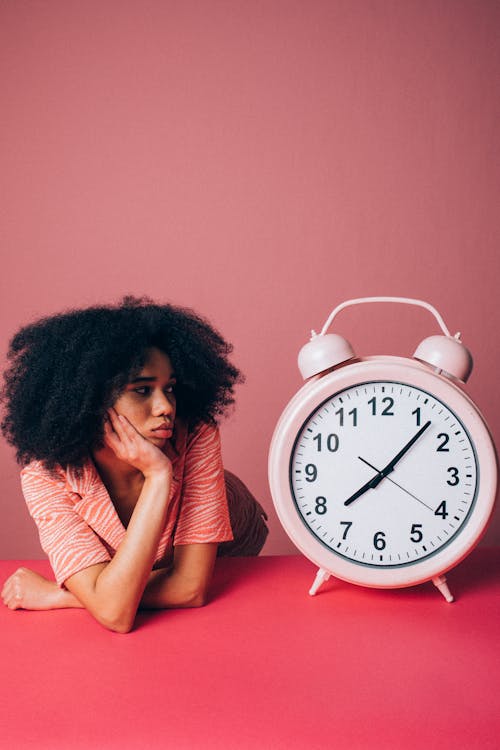 Rather, we must trust God enough to allow Him to do it in His own time and terms. God is never late!
Trust in the LORD with all your heart and lean not on your understanding; in all your ways submit to him, and he will make your paths straight

Proverbs 3:5-6 NIV
Did you know?
God is much more interested in whom we become while we wait on Him for a miracle?
He's concerned about building our character, strengthening our relationship with Him,
renewing our mind before the blessings we want comes.
Whilst we wait, let's fear not, fret not and faint not
PRAISE GOD REGARDLESS
Be thankful in all circumstances, for this is God's will for you who belong to Christ Jesus.

1Thess 5:18
Ingratitude is another cause of delay to our miracle.
The children of Isreal turned their 40 days journey to the promised land into 40 years
Due to their complaining and ingratitude.
Praising God from a sincere heart is one of the highest forms of honour to God.
This shows our trust in Him because we are assured if God has promised, He will do it.
Whilst you wait, praise God instead of murmuring.
CLAIM THE
PROMISES OF GOD'S WORD AS YOU WAIT ON GOD
Imagine you are entitled to over a million pounds and all you needed to do was
to sign the necessary documents and get your money.
The Bible contains over 6000 promises just for us.
These promises are ours in Christ Jesus. But when we don't confess them they won't come to manifestation.
Instead of complaining about the problem, access your million pounds promises from the Bible.
It is the same with my word. I send it out, and it always produces fruit. It will accomplish all I want it to, and it will prosper everywhere I send it.

Isaiah 55:11 NLT
I know you've heard this a million times. God keeps to His words and He is not a liar.
WHILE WAITING ON GOD NEVER STOP PRAYING
Satan knows that when your prayer altar or secret place is cold, you are in trouble.
"A closed mouth is a closed destiny."
If you've ever been in a room full of darkness,
You know that when the light switch is turned on ? darkness fades away.
Our prayer is that light that invades the darkness in any area of our lives.
Prayers are also seeds. The more you water them, the greater the chance of it growing and becoming a tree.
Never stop asking and believing God for an answer.
CONCLUSION
Our waiting season isn't supposed to be difficult. The true test of our faith in God often comes in our waiting season.
A beautiful Bumper Sticker on our cars or doors doesn't make any sense until we truly believe God's Word.
LET'S PRAY
Dear God, thank you for your sacrifice on the cross for me.
I believe you know what's best for God even though my circumstances say otherwise
But I know you are working behind the scene for good and you will perfect that which concerns me.
Thank you father in Jesus name amen.❤❤?
It is time to turn it over to you, what steps from this blog post would you apply in your life?